BuddyDogShop, LLC. is dedicated to Animals in every way.  One of the things that we love to do is to support animal shelters in need of funds, food, supplies or anything they may need to keep thier shelters going full speed ahead for the benefits of the animals.  Some shelters spendextra time with certain animals that need a little extra attention that may have been abused, abandoned or mistreated in anyway.  Those animals require additional attention and training to get them 100% ready for loving forever homes. This takes time and money that we are ready to give.  Since inception, BuddyDogShop has donated thousands of dollars to assist these animals in need and we will continue to do so going forward.  Whenever we see a shelter in need of towels, blankets, food or supplies, we make sure it reaches them asap.  If you are interested in helping our cause, please feel free to donate any amount at anytime and your money will go to a good cause.  Please send donations to Paypal at Buddydogshop1@gmail.com.  Please specify if you are looking for your funds to reach a specific cause.  We thank you for the bottom of our hearts!  ~Jennifer, Buddy and the team at BuddyDogShop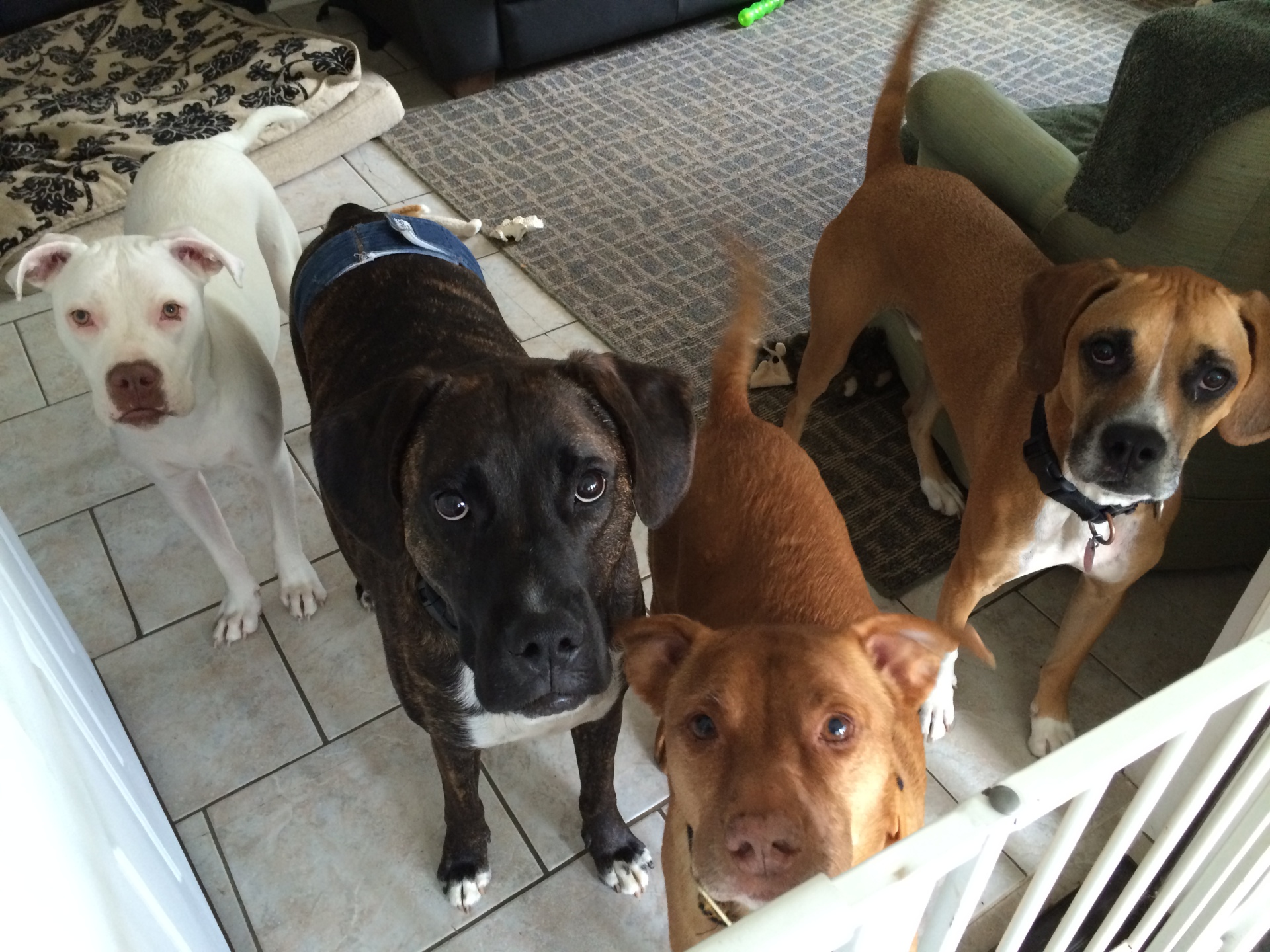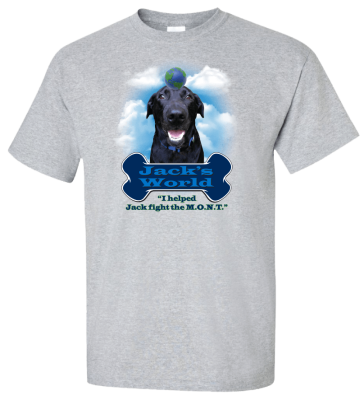 Do you want to brag that you helped Jack fight The M.O.N.T.? (Mean Ole Nasty Tumor)
The legend of the great battle will be passed between generations and you can declare with pride that you were part of the famous epic!
(T-Shirts now available to help offset Jack's medical expenses)
Supplies limited.
BuddyDogShop is all about helping out. We will periodically choose a charity, shelter or 501c organization that we believe in and help them raise funds by displaying their site on our website. There are times we will be raising money directly for them as well, it all depends on the charity but they are charities or shelters that we stand behind 100% because we have had personal experiences with them. If you would like help raising money or would like to have your site displayed on ours, please contact Jennifer@buddydogshop1.com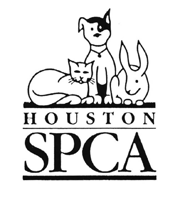 The Houston SPCA is the lead Houston animal-related agency responsible for disaster rescue, recovery, and relief efforts. Join us in supporting recovery by donating to this organization who is doing great work to provide assistance and shelter to animals in need.  This amazing organization which is providing food, clothing, and shelter to the furry victims of Hurricane Harvey. You can also sign up for our newsletter and we'll donate a meal on your behalf to a dog or cat at a shelter in need. BuddyDogShop has made a large donation to this rescue relief fund for pets in need. If you are intereseted in helping too, this is the website to connect to. 

"Right now, making room in Florida shelters for pets uprooted from the hurricane is the priority," says Judah Battista, Best Friends co-founder and chief regional programs officer. "The way Hurricane Irma affected Florida's shelters created an immediate need to open the doors of the state's rescue groups and shelters for new animals." 

Several large shelters in Florida, already at capacity before Hurricane Irma made landfall, would not have had room for the animals displaced by the storm. Whether they were pets surrendered by families without resources to care for their pets after the hurricane or strays separated from their homes during the storm, they all need a safe place.

Your donation to Best Friends Animal Society goes straight to work helping tens of thousands of animals – both at the Sanctuary and through outreach and animal rescue programs all across the country. ​​